API Simulator for Easy and Realistic API Simulations
Applications Heavily Depend on APIs
It is common for an application to depend on the APIs of a dozen or more other applications and components.
These direct dependencies in turn have their own API dependencies, which may depend on even more APIs and so on...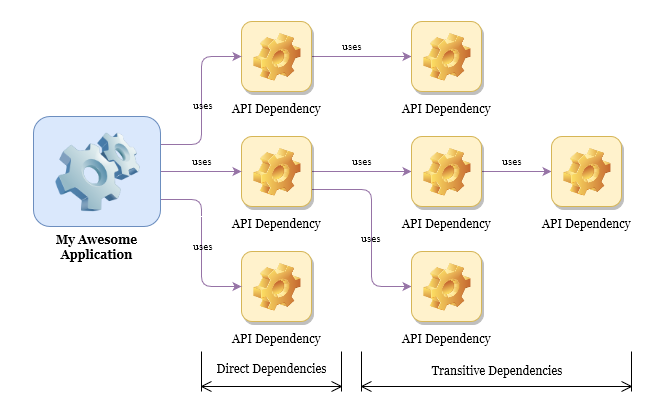 Problems with API Dependencies Hinder Testing and Development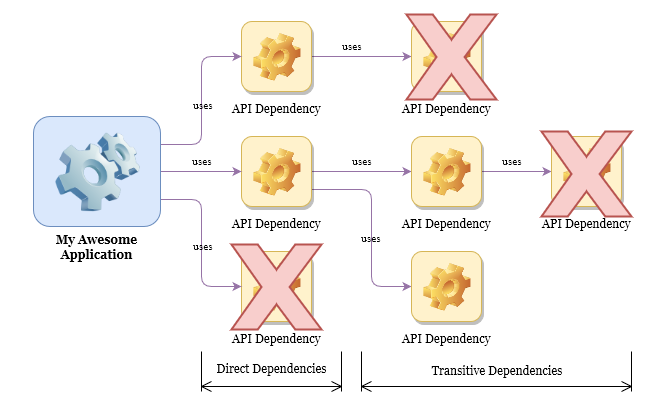 Testing and development come to a halt when any one of the direct and transitive API dependencies is needed but unavailable.
Development of API Clients can be at standstill waiting for the delivery of new APIs.
External APIs charge pay-per-transaction fees even in non-production environments.
Often times API dependencies enforce rate limiting making performance testing impossible.
The Solution? API Simulations!
API Simulations imitate real APIs or APIs not built yet
API Simulations mimic the direct dependencies.
An API Simulation behaves and outputs static and dynamic data if it was "the real deal".
API Simulations are always available and every time with the right test data.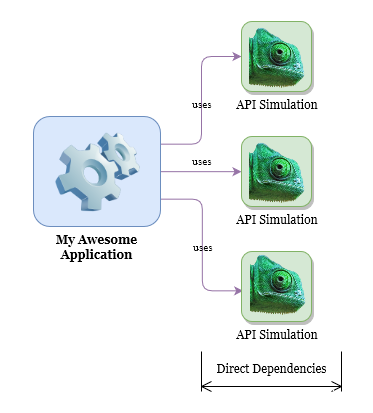 API Simulator 1.6 is out!
March 15, 2020
We are excited to announce API Simulator version 1.6! Simulating disruptions, creating chaos, injecting faults...whatever you call it – API Simulator now supports a few new disruptions to help your application be ready for the real world. Read more…
HTTP/2 with API Simulator 1.5!
December 30, 2019
We are excited to announce API Simulator version 1.5 and the support for the HTTP/2 protocol! To our knowledge, API Simulator is the first free fully functional API simulation tool to support HTTP/2. Read more…
API Simulator 1.4 is GA!
August 18, 2019
More flexibility, simplified configuration, enhanced documentation...what's not to like? Read more…
New Release - API Simulator 1.3 is out!
May 6, 2019
New release, more goodies in the toolbox. Read more…
API Simulator 1.2 Released!
January 15, 2019
API Simulator is getting better and better. Keep the feedback coming - we are listening! Read more about the release…
---
We invite you to learn more about API Simulator, download it, and run the examples. Why not even create API simulations to help your own testing and development?
Let us know what you think at [feedback at APISimulator.com]. Many thanks for your interest and support!
Happy API Simulating!